Seasoned & Kiln Dried Firewood Supplies, Delivered Locally.
During winter time the horticulture industry goes into hibernation, & our firewood supplies has not only diversified our operations but also keeps us busy throughout the colder months.
Initially producing for our own consumption, we stumbled on firewood production. After receiving numerous requests and the rising demand for dry firewood in the area we started producing for customers; initially on a very small scale.
Fast-forward to this point, we have since had the privilege of increasing both our production and capacity, whilst growing a skilled and experienced team along the way. Year on year we strive to improve our product, constantly testing the efficiency of different splitting, cutting and drying methods. The use of cutting edge machinery has greatly aided this, allowing us to produce all year round alongside the nursery business, to satisfy the winter demand.
Attention to detail, customer service and maintaining the highest quality throughout have always been front and centre for us. We take the upmost pride in our business and products, as shown throughout the lifetime of our nursery and our firewood is no exception. We will only ever sell dry firewood, and if we are not happy with the product we will not sell it! Rest assured our high quality standards, which you have come to expect, will be maintained above all else.
To place your order click the link below to be taken to our dedicated Firewood Site.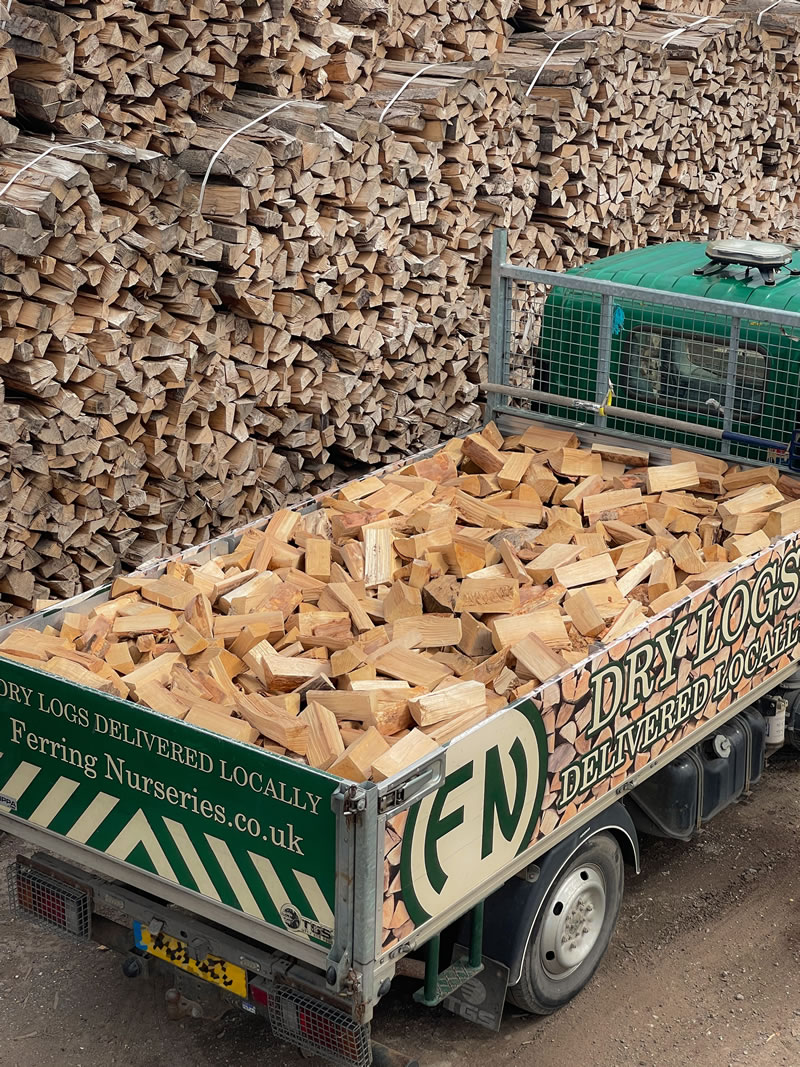 Loose Loads
Available as Jumbo, Full or Half loads. Our loose loads are tipped on to your driveway or outside your house, offering you more firewood than in the bagged loads and even better value for money. If you are planning on stacking away the firewood and can handle more volume than the bagged loads, loose loads are definitely the right way to go.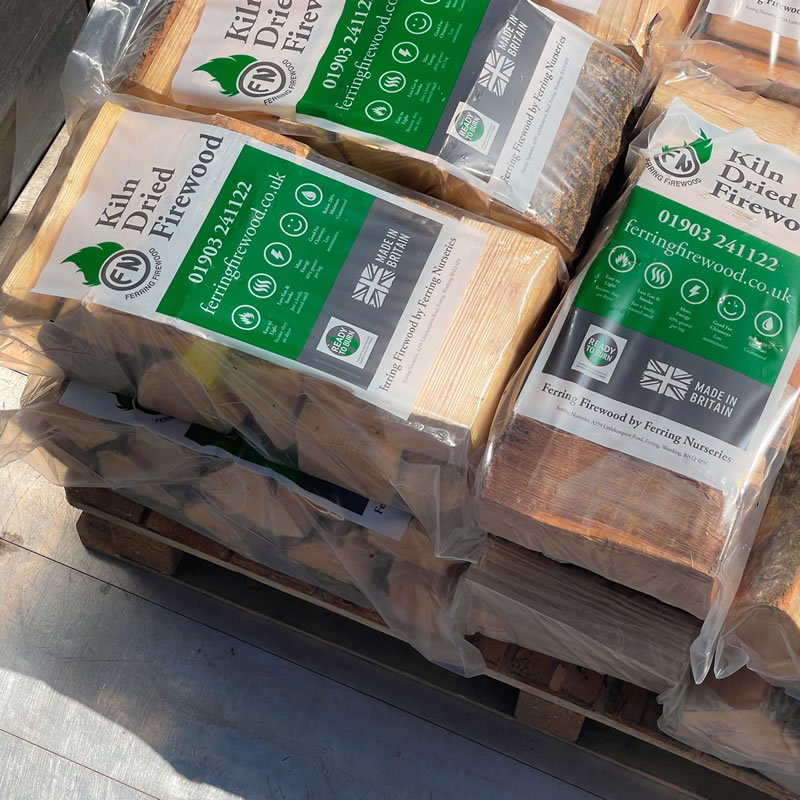 Bulk Bags
Our Bulk Bags are a real customer favourite, the convenience of the bag along with the volume of wood ticks all the boxes. The firewood is stored and delivered in specifically designed log bags which hold 1 cubic metre of firewood, unlike most similar bulk bags and builders sacks which only hold 0.8 cubic metres. Our bags also feature aerated sides, allowing the movement of airflow during storage.
Kiln Dried Firewood Bags
The newest product in our line-up, Kiln Dried Firewood Bags. Containing 23cm (9″) logs, an in-between size which will fit in almost any fireplace or log burner. A great choice if you want to try out our firewood in a carry-home bag and work out the best size logs for your fire. If you prefer things simple, clean and tidy, this is a great convenient way to have your logs. As always it is a product which will not disappoint. Available delivered as 20-bags or can be collected if you would like to purchase bags individually.
Log Sizes
Our Bulk Orders and Loose Loads are available in 3 standard sizes.
20cm (8″)
25cm (10″) (Most Popular)
33cm (13″)
Below is a price comparison chart detailing the differences in price and volume between our various products, as well as a price per cubic metre column.
As the load size increases, the price per m3 decreases, providing you with better value for money the more you order.
| Product | VOLUME | Price* | Price Per m3 |
| --- | --- | --- | --- |
| Bulk Bag | 1.00m3 | £135 | £135 |
| Half Load | 1.25m3 | £155 | £124 |
| Full Load | 2.50m3 | £280 | £112 |
| Jumbo Load | 3.00m3 | £320 | £106.67 |
*Price inclusive of VAT
Prices subject to change. Valid from July 2023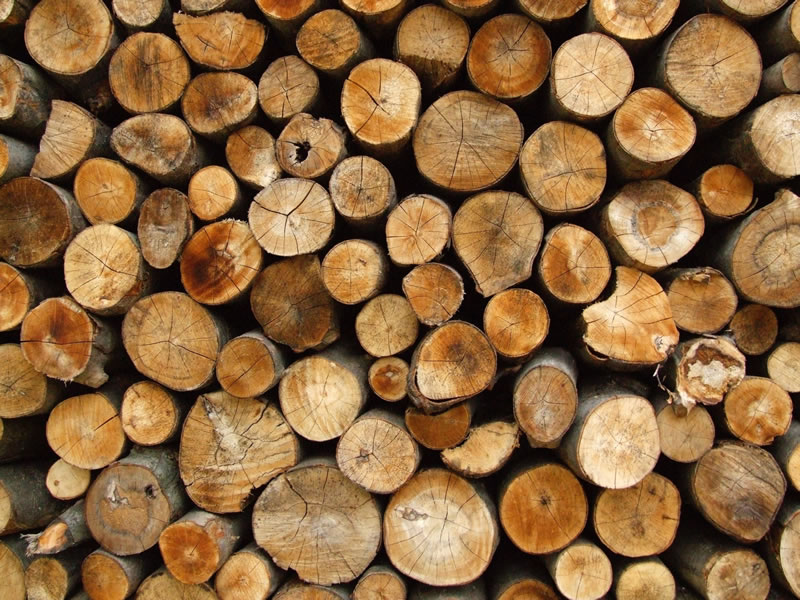 Local Firewood Delivery
Our Firewood deliveries for Worthing & the surrounding area are carried out Monday – Saturday.
We aim to schedule and fulfil all orders in 3 – 5 business days (Standard Local Delivery). However, during busier periods, such as the run up to Christmas or in cold stints our lead time is subject to increase.
For online orders, we will contact you to discuss and schedule a delivery date.
Adverse Weather Conditions
We deliver in all weathers, providing conditions are safe for our drivers to do so. During wet conditions we have covers to protect the loads from the elements during transport, ensuring your delivery arrives with you dry.
We recommend you keep a tarpaulin handy to cover the load to keep it dry once delivered, prior to you storing it.
Delivery Times
Due to the nature of our product and delivery we cannot give specific time slots. However, we can have our delivery drivers contact you when they are en route, so when ordering please provide a number so we can easily contact you.