Seasoned Firewood from Local, Managed & Sustainable Woodland.
Our firewood suppplies service offers seasoned firewood for delivery or collection. All our wood is sourced from local, managed and sustainable woodland.
On arrival, the wood is cut into metre lengths, ready for splitting. Once split, it is formed into bundles and stacked, allowing it to air dry. Typically, these bundles will be stacked outside for nine to twelve months.
When the wood's moisture has reduced sufficiently, bundles are taken for cutting to length. We offer three sizes: 20cm, 25cm & 33cm. This is very popular with customers who own wood-burning stoves, which accept different sizes of wood.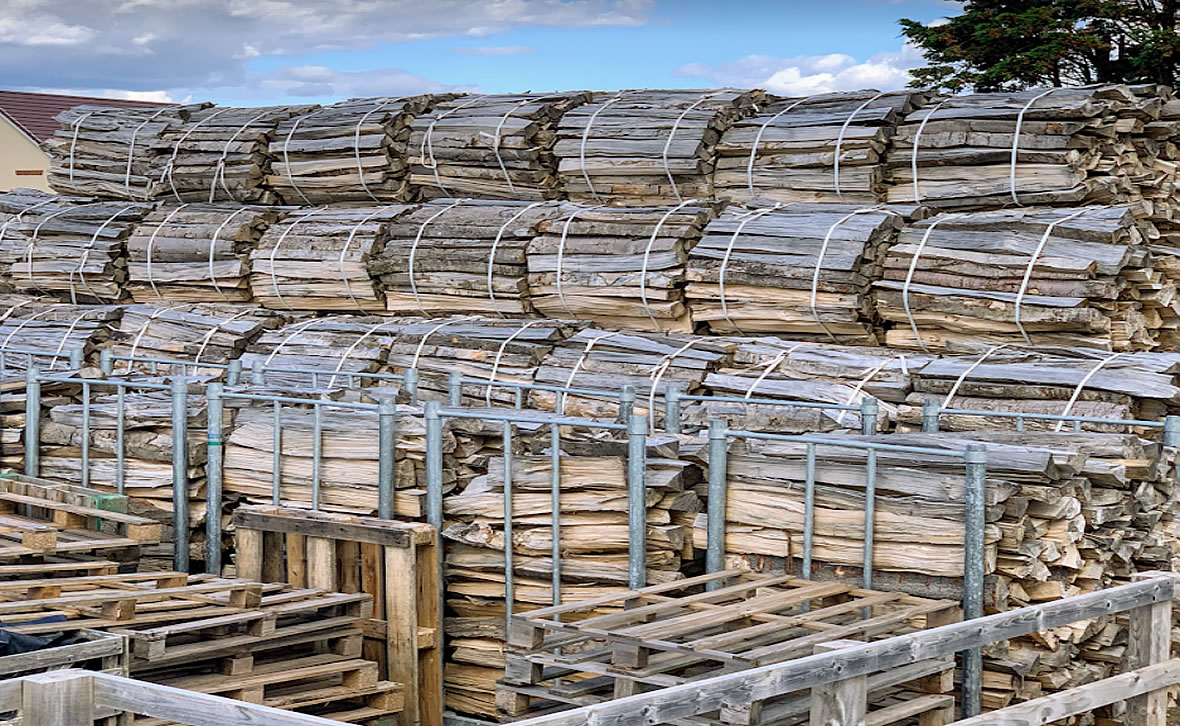 Firewood Delivery Costs
As all customers' firewood supplies needs are different, we offer a variety of ways to receive our wood:
Loose Delivery
Sold in either a 'full' or 'half' load, your wood is delivered by a tipping vehicle, onto a driveway or suitable area. This way you enjoy more for your money, but you will need enough storage space and be prepared to clear the debris.
Fill a Tub (collection only)
We offer a large tub of logs, which can be loaded directly into the boot of your car. If your access or storage facilities are limited, this takeaway solution can help.
Bulk Bag Delivery
We supply a one cubic metre log bag, full of firewood, on a pallet. This is delivered using our tail-lift vehicles. If there is sufficient access, our truck will place the pallet in a convenient dry area. All the mess of the loose load is contained within the bag – and if the weather is bad, you can throw a cover over it and deal with the wood later.
Netted Bags
This is a convenient carry-home solution. Logs are netted in 40ltr bags, which are easy to transport. If space is limited, or you're just an occasional user, this method works very well.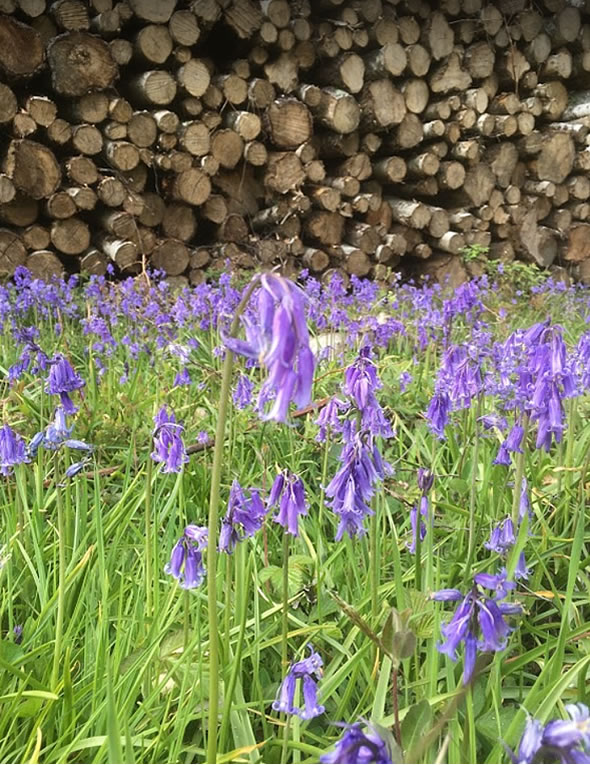 | Name | VOLUME mtr3 | COST** |
| --- | --- | --- |
| Jumbo Load * | 3 | 225.00 |
| Full load – Loose tipped * | 2.5 | £190.00 |
| Half load – Loose tipped * | 1.25 | £105.00 |
| Bulk Bag – Palletised * | 1 | £90.00 |
| Netbag – Logs * | 0.05 | £5.25 |
| Netbag – Kindling * | 0.05 | £6.00 |
* Please note that loads are 'thrown' volume and not 'stacked' volume.
** Prices valid until 1/9/2019
Delivery Costs
For the loose loads and bulk bags, we offer free local delivery within a 5 mile radius.
Firewood Storage
We make every effort to keep the firewood dry, so it's a shame to abandon it to the elements. Air movement is the key to keeping wood dry. Wherever possible, raise your stack off the ground and away from buildings, allowing a free flow of air all around the timber. Do cover the top, but never the sides.
Get in Touch
Please get in touch s using our contact form & email or by phone.
Mobile: 0123456789